You Don't Have To Worry About Cross Contamination. No Skin Contact
The NoContact™ Digital Infrared Thermometer is the easiest, safest, and most hygienic way to measure body temperature.
This portable digital thermometer allows you to detect body temperature from a safe distance accurately. Its intelligent IR system prevents the need to use regular thermometers, thereby eliminating cross-contamination and preventing the need to clean it every time.
Not just body temperature; this incredible digital thermometer can also accurately detect the temperature of different surfaces, liquids, objects, and room temperature too.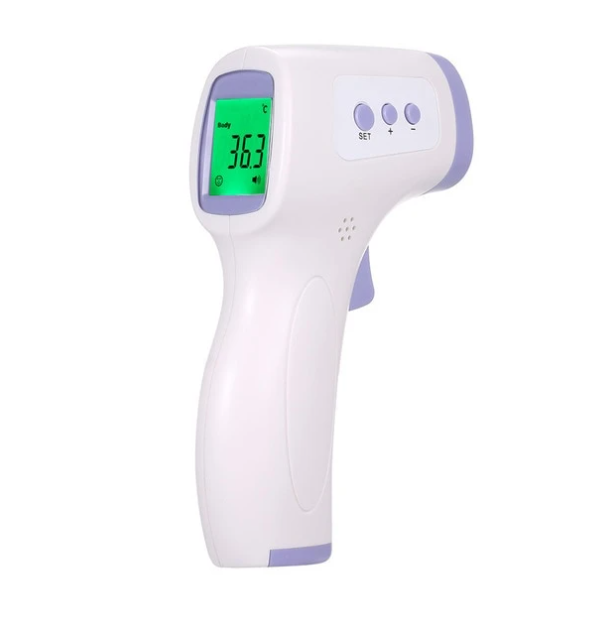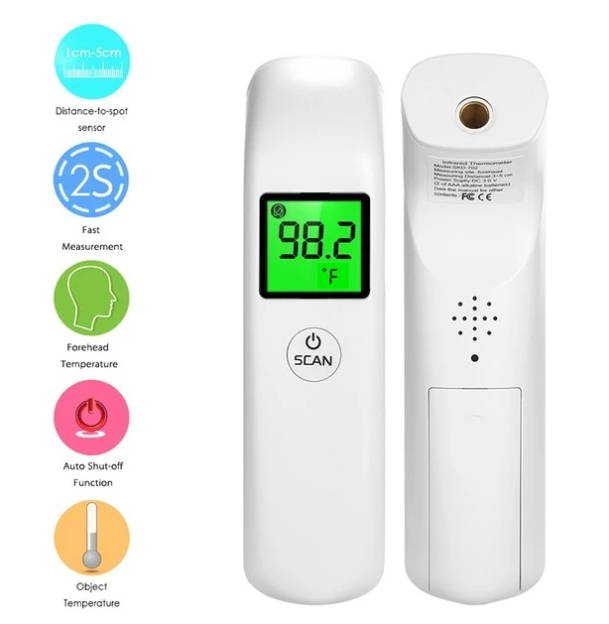 Measuring Range: Body: 89.6℉~109.2℉
Bright LCD Backlit Display Offers Visibility Even In The Dark
LED Fever Indicators – Green For Normal, Yellow For Mild, And Red For High
 Automatically Turn Off When Not In Use
Battery Type: DC3V 2 * AAA Battery(Not Included)
1 * Non-contact Infrared Thermometer