Give your little one the chance to develop and hone their creative talents without sacrificing the fun factor!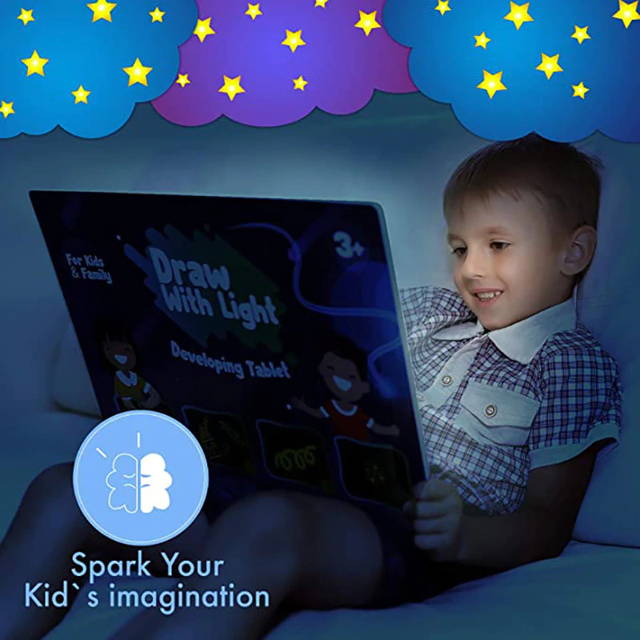 The PVC-based luminous drawing board is essentially an educative board that brings light to your kid's letterings.
It's less messy than kids doing graffiti on the wall, drawing with color markers, or stroking with water pens, all of which leave behind a huge mess for you to clean up.
Just simple stylus drawings that add tons of fun and learning to any playtime!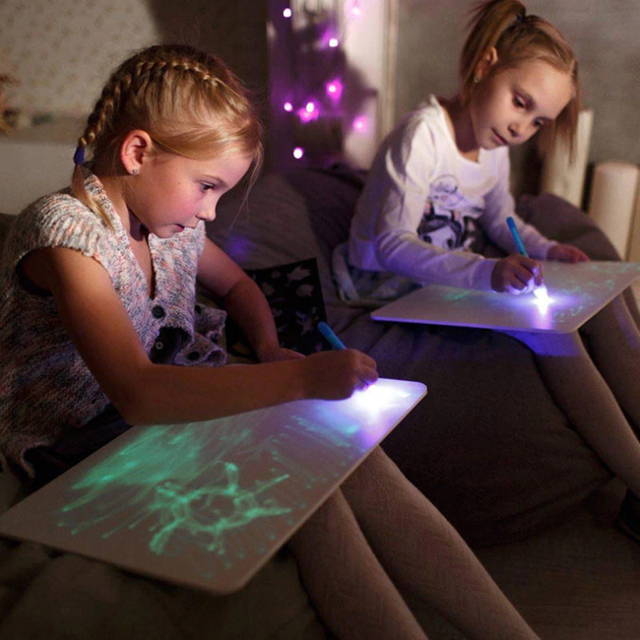 HOLIDAYS GIFT
Makes for a very thoughtful gift for the holiday season. Your child's toy cabinet is due for a new update
KEEPS KIDS ENGAGED
The best activity that keeps kids occupied while they're stuck at home. The glow pad is sure to get your child off their digital phone screens pretty easily. Keep them busy so that you can do your home chores without fuss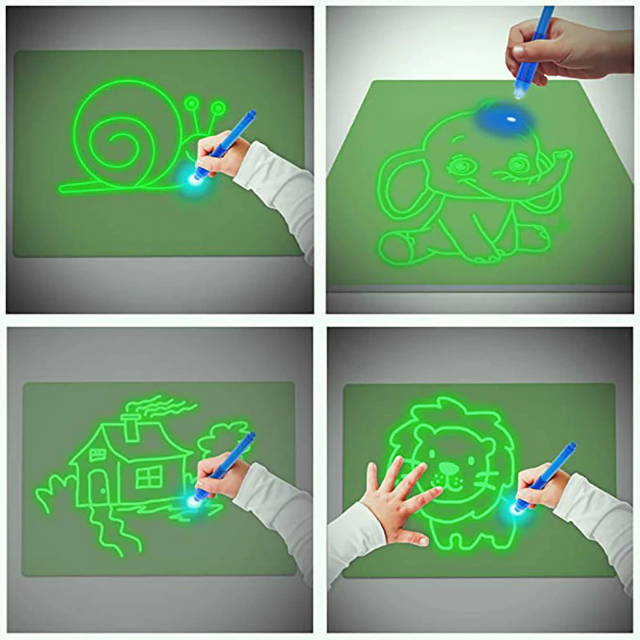 Different vibrant colors add all the more flexibility and fun to the doodling experience
The drawing board fosters creativity & imagination. Kids like to be expressive, but they don't have the right tools to make it happen.
It becomes easier for them to jot down or draw their thoughts with the glowing pad, boosting fine motor skills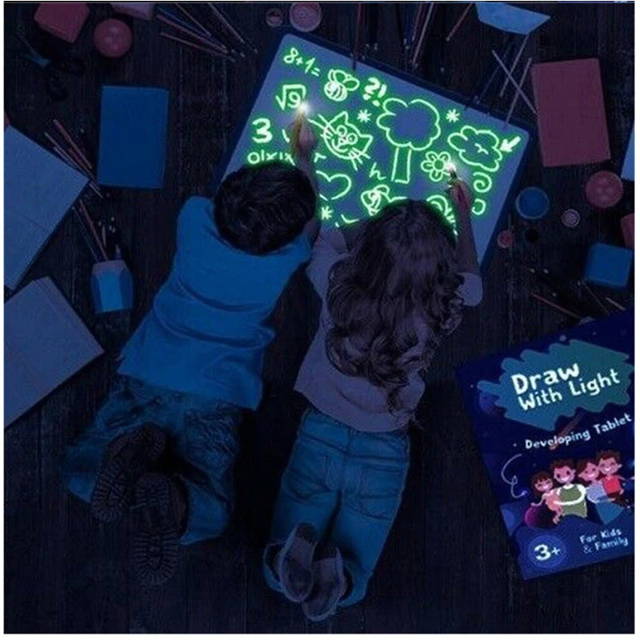 The sketchpad's display doesn't emit harmful radiation, ensuring the eyesight is not damaged in any way.